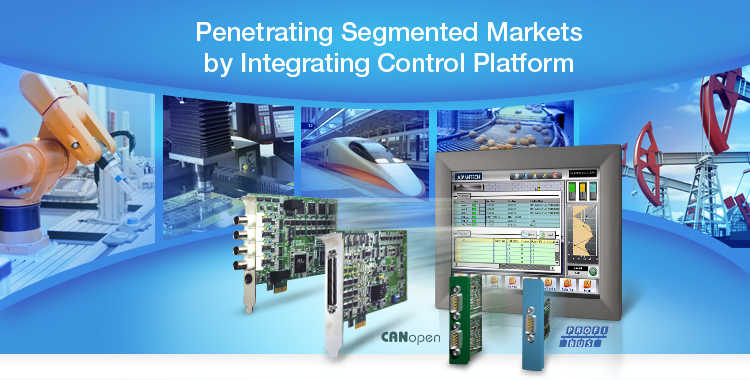 Advantech Launches New Touch-Panel Computer with Intel 4th Generation Core i3 processor

Advantech's new 15" TPC-1582H touch-panel computer is the first of its type to feature the much heralded iDoor Technology, a faster low power processor and a multitude of IO ports.

Advantech's new iDoor technology is a new modular way of adding versatile functionality to give system integrators the flexibility to choose the functions that they need without purchasing devices that have excess costs and functions that they'll never use. With Isolated DI/O ports, Power over Ethernet, Profibus and CANOpen modules iDoor Technology gives a cost efficient solution to increasing the functionality of the TPC-1582H.

The TPC-1582H is the first in the TPC range to use Intel's 4th Generation Core i3 processor, which provides an additional 15% increase in speed compared to 3rd Generation processors and faster also refreshes graphic images 30% faster. All of these benefits are achieved whilst maintaining low power consumption and enhanced reliability.

Advantech's TPC range is renowned for its multitude of IO ports and expandability and the TPC-1582H is no exception since it has: two USB 3.0 ports for high speed camara; a PCIe slot for adding functions; a HDMI port for an additional display; the iDoor Technology slot uses a mini PCIe connector and if not being used for iDoor modules it can be used for adding additional cards such as Wi-Fi, 3G and GPS.

As well as the Intel Core i3 1.7 GHz processor, the TPC-1582H also includes 4GB DDR3L SDRAM and can be used with a variety of Microsoft Windows operating systems, Linux and Advantech software applications such as WebAccess, Panel Express and SUSIAccess. So it can be kept clean, the front panel is IP65 certified front panel to allow it to be washed with water.



| | |
| --- | --- |
| For more information on any of these products: | Advantech offer Service and Support in Greece since 1987. |




Forward to a Friend!

Feel free to share the news with your colleagues, customers, partners and friends.

Shop Online For more information about our products visit our eStore online.



Privacy Policy Advantech is committed to protecting your privacy. We do not sell, rent, or give away any of your personal information.