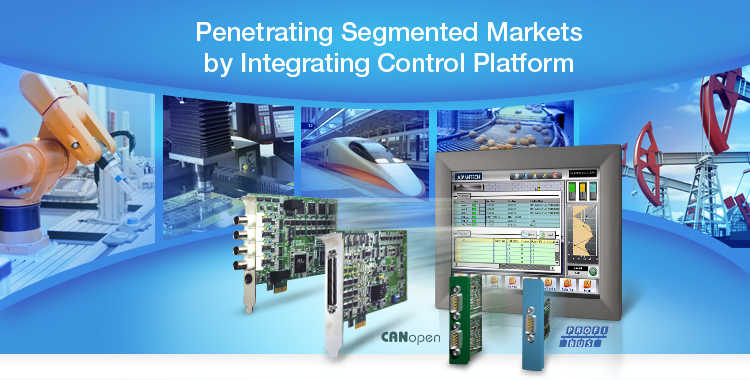 Advantech iDoor Module

Advantech's New iDoor technology is a brand-new design concept which utilizes the mini PCIe format. By using standardized modules and interfaces, iDoor Technology gives customers the flexibility to configure the various I/O requirements based on different applications. Modules for iDoor Technology include: Fieldbus protocol; digital and analog I/O; smart sensor, communication and memory. The highly flexible customization and easy component replacement gives system integrators the flexible solutions for their own projects to meet different customer needs.


New iDoor technology is a new modular way of adding flexible functionality to a wide range of devices. iDoor Technology gives system integrators the flexibility to choose the functions that they need without purchasing devices that have excess costs and functions that they'll never use. By using standardized components and interfaces allows the integrator can leverage current state-of-the art technologies as well as up and coming IPC trends. For instance, as embedded OS improvements and higher performance storage methods become widely available in industry, the IPC supplier is able to seamlessly integrate them into the product line and make these new technologies quickly accessible and available to their customers.

Modules for iDoor systems include: Fieldbus protocol such as Profibus, Profinet, EtherCAT and Powerlink; memory expansion and storage with Backup MRAM, Cfast/Compact Flash and SD/mSD; digital and analog I/O such as multi-function, analog IO, digital IO & counter; smart sensors such as Smart Meter, Pressure Sensor, temperature sensor and light sensor; and communication such as GPS, 3G, LTE, Wi-FI, GPS, GPRS, ZigBee, RFID, Bluetooth and LTE. Currently seven modules are available with more coming soon.

The seven modules are:

PCM-24D2R2- 2-Ports Isolated RS-232 mPCIe, DB9;
PCM-24D2R4- 2-Ports Isolated RS-232 mPCIe, DB9;
PCM-24D4R2- 4-Ports Non-Isolated RS-232 mPCIe, DB37;
PCM-24D4R4- 4-Ports Non-Isolated RS-422/485 mPCIe, DB37;
PCM-26D2CA- 2-Ports Isolated CANBus mPCIe, CANOpen, DB9;
PCM-27D24DI- 24-Channels Isolated Digital I/O with counter mPCIe, DB37;
PCM-2300MR- 2MB Industrial MRAM Mini PCIe card.

By this year, nine Advantech devices support iDoor Technology. These are five TPC models: 1582H, 1782H, 1581WP, 1251T and 1551T; and four UNO models: 1483G, 2272G, 2362G and 2483G.
| | |
| --- | --- |
| For more information on any of these products: | Advantech offer Service and Support in Greece since 1987. |




Forward to a Friend!

Feel free to share the news with your colleagues, customers, partners and friends.

Shop Online For more information about our products visit our eStore online.



Privacy Policy Advantech is committed to protecting your privacy. We do not sell, rent, or give away any of your personal information.